Legacy: an awakening
Notes from BestCities Global Forum, Madrid, December 2-5th, 2021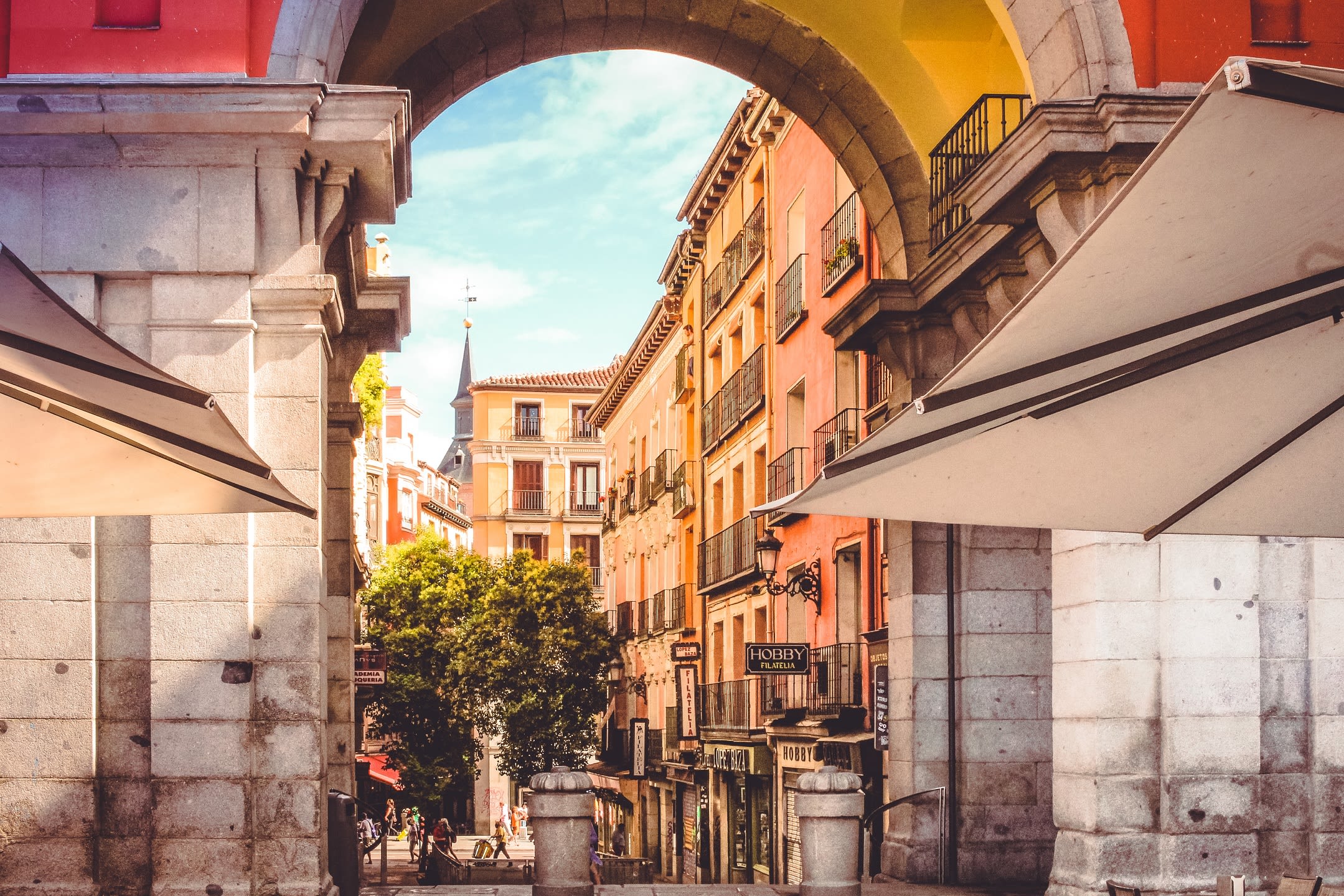 It's not always easy to determine exactly when an idea takes hold.
For some years now, a faction of the meetings industry has been pushing the idea of legacy – the ability for meetings to have an enduring, transformational impact on host cities and wider society.
But like many of the best ideas, its apparent simplicity has caused a sort of paralysis. Questions abound: is it the same as impact? Who 'owns' the legacy? How do you measure it? Is legacy a part of the meeting or something separate? Are extra resources needed to create legacy?
Discussions of this sort are inevitable when any idea is applied to the real world, and they are important. But they can also drive movements into a frustrating cul-de-sac.
The BestCities Global Forum, just held in Madrid, was an attempt to settle these questions – or at least move on from them – and push legacy further out into the mainstream.
It was also an opportunity to explore how sustainability feeds into legacy.
The three-day event, at the Hyatt Regency, convened 25 international association executives and representatives from the 11 convention bureaux that make up the BestCities Global Alliance.
Over the course of the meeting, it became clear that legacy will mean different things to different associations and different destinations, and this - it turned out - was not a problem.
There are tools – The Copenhagen Legacy Lab and Meet4Impact for example– that can help organisations create a legacy project, but being too prescriptive about what legacy looks like was pointless.
The important thing was to embed the concept of legacy in the culture of international meetings - so that it can never be overlooked - and to make it an integral part of the design process.
Those associations who were still unsure how they might leave a legacy were urged to talk to representatives from their host city, the CVB typically, to identify a relevant 'needs gap' and work from there.
In some cases, it helped to think laterally.
Several of the associations taking part in the forum were involved in the pursuit of pure (as opposed to applied) knowledge in various branches of science or mathematics. It was suggested they could leave a legacy by collaborating with industries who applied the theory. Thinking outside the theoretical box.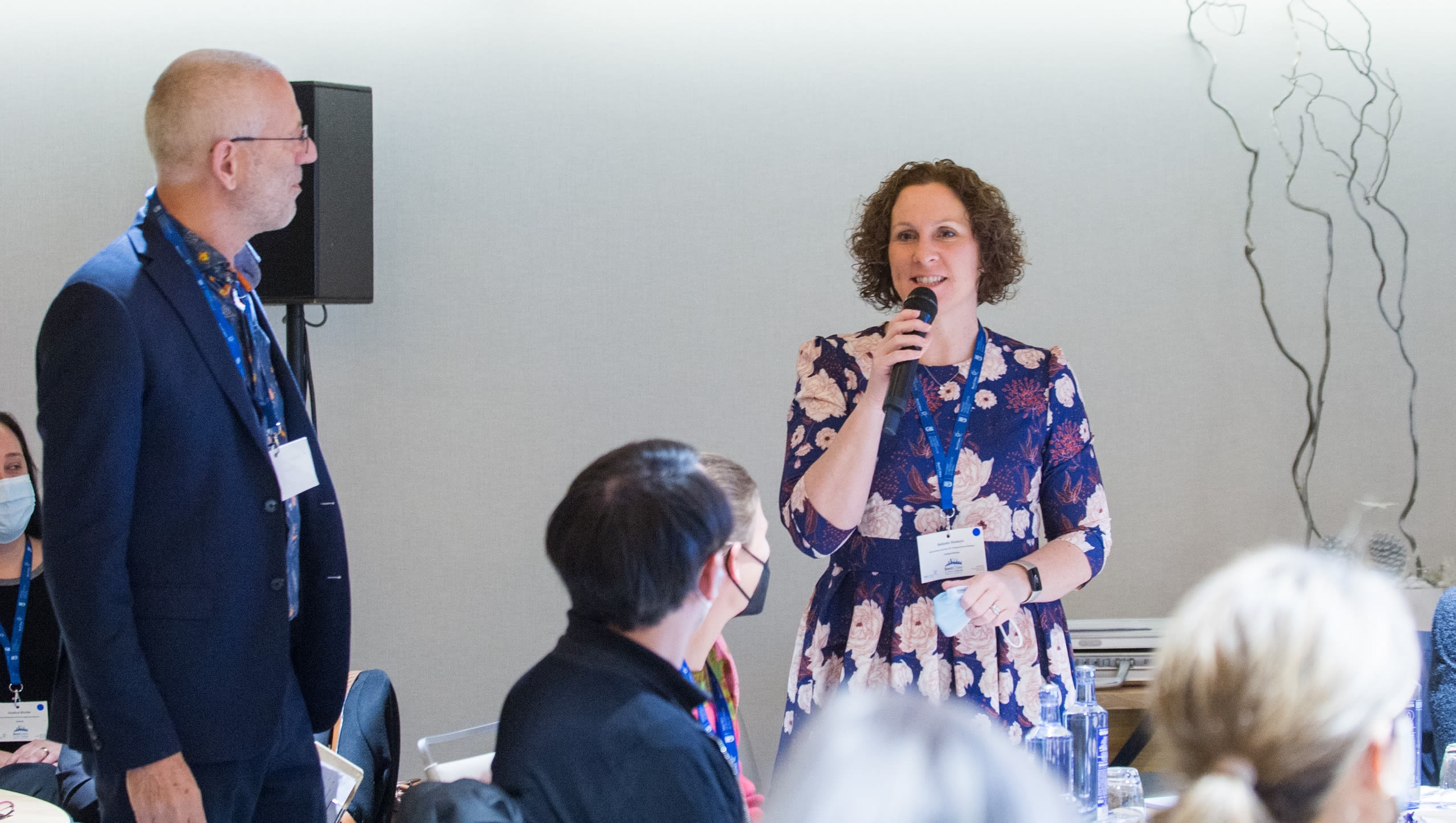 One of the driving principles behind legacy is to make meetings work harder for the good of society and to prevent conferences taking place in an exclusive bubble, catering only for the privileged few.
To have 3,000 medical experts shuttled from hotel to convention centre without benefitting the host city – other than at the economic level – is a missed opportunity for legacy advocates.
That expertise, they argue, should be harnessed to improve the lives of people in the host city in some way, not kept at a distance.
There was an inspirational case study from ESTRO – the European Society for Radiotherapy and Oncology – who, through a joint legacy project with the Madrid Convention Bureau (MCB), helped persuade the Spanish government to invest €700m in a rollout of life-saving radiotherapy machines, which were in short supply not only in Madrid, but across the whole of Spain.
Significantly, ESTRO included legacy in its RFP when asking destinations to bid for the event - weighting it at 60 per cent, with the balance (40 per cent) based on logistical requirements.
Part of the legacy project involved building a website, in association with the Spanish Society for Radiation Oncology, aimed at removing the fear of the unknown from this type of treatment. MCB funded the project, which included inspirational 'success' stories from celebrities, who had recovered from cancer after having radiation treatment.
David Noack Pérez, director MCB, explained: "The aim was to raise awareness, let people who have had treatment and are now without cancer share their stories so people are more willing to have the treatment themselves."
Alessandro Cortese, ESTRO executive director, admitted not all associations would have such a clear cut legacy objective, but added: "There is one rule we can all use when it comes to legacy, and that is to articulate your vision, not your mission. That is where everyone should start. And realising that it's about pushing beyond your membership to wider society."
Elsewhere the forum gave some concrete examples of legacy in action with a visit to the Spanish Red Cross, which has partnered with MCB to run legacy projects linked to conferences.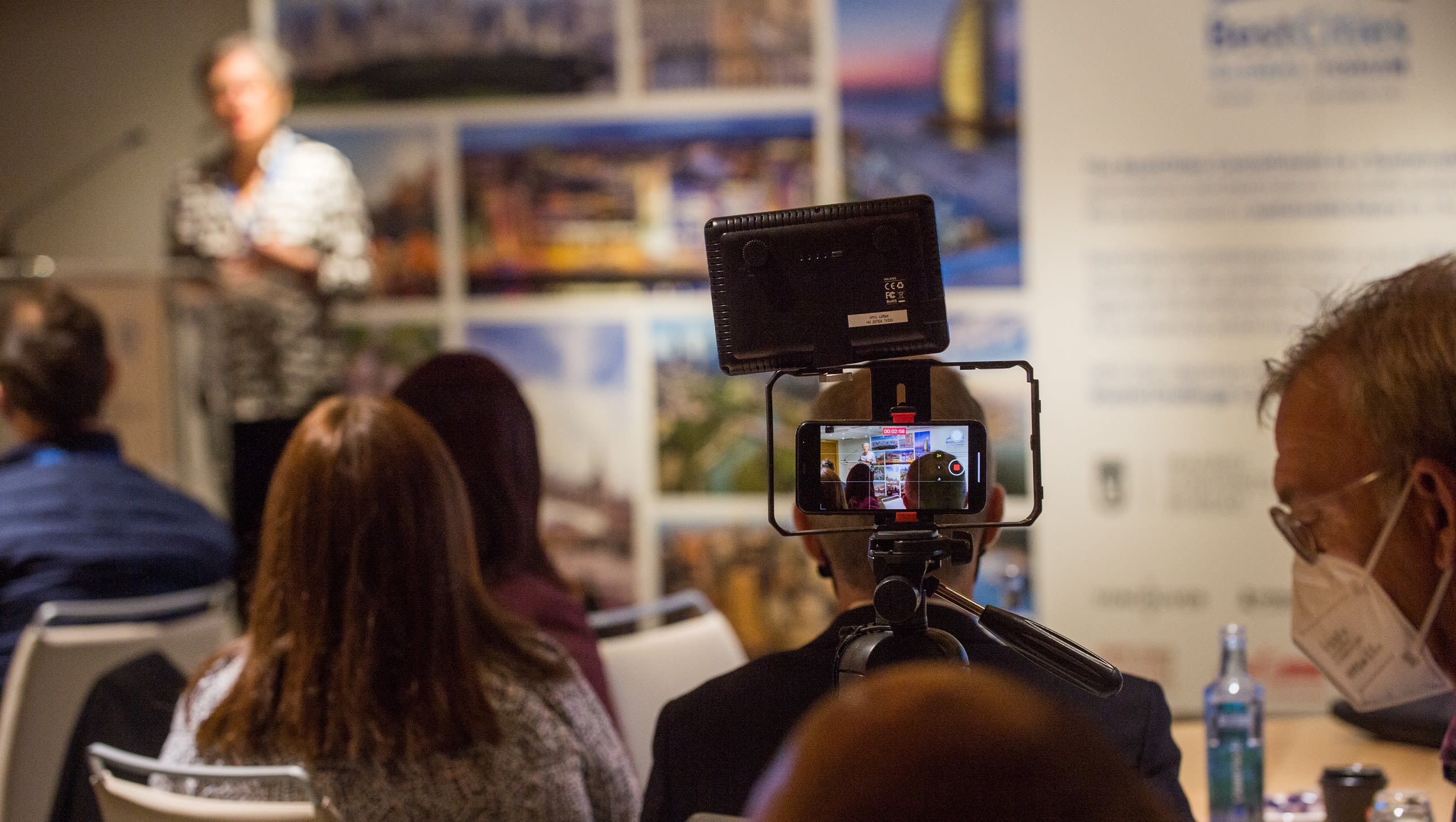 The forum expressed a growing sense that issues around climate change, over-tourism, and security mean meetings, especially large city-wide conventions, can no longer expect a free pass.
As James Latham, founder of The Iceberg, puts it: "If the meetings industry doesn't start talking about its real value – the ability to change the world and save lives – and stop talking about bed nights and tourism dollar Greta Thunberg is going to eat it for breakfast!"
With that in mind, delegates to the forum were introduced to Madrid Plus – a tool for organisers developed by MCB, which helps them calculate – and then minimise – the carbon footprint of the events they hope to organise in the Spanish city. Furthermore it offers organisers an impressive database of potential legacy partners – charities etc, – aligned to their organisation's mission.
It is an impressive platform, which neatly joins the dots between social and environmental sustainability and legacy. MCB – which even employs its owns Congress Legacy Manager – clearly sees the future of meetings being intrinsically linked to the wider good of society.
This year's event culminated in the Madrid Challenge - an agreement signed by all participating association executives to commit to legacy – by including it in their RFPs during the host city bidding process, for example, or by making legacy a fixture at board meetings.
It was a small gesture, but an important one and it might be that legacy's moment has come, that the idea has undergone something of an awakening.